QR Code Link to This Post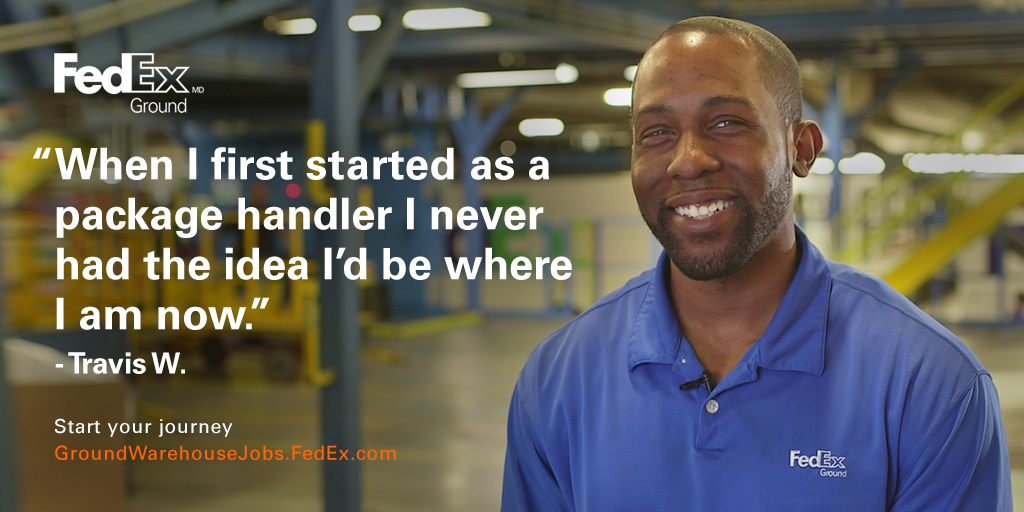 Unbox Your Potential

Interested in a fast-paced job with careeradvancement opportunities? Join the FedEx Ground team as a package handler.

Come see why FedEx ranks among America's "Best Places to Work."

We offer competitive hourly rates, multiple raises in the first year, andtuition reimbursement. Package handlers are eligible for medical, dental andvision benefits as well as vacation and holiday pay, after completion of aneligibility period.
Part time positions. Full time and flexible scheduling are available in somelocations.

Qualifications
- Entry level
- Must be at least 18 years of age
- Must be able to load, unload and sort packages, as well as perform
other related duties

Daily Activities: General warehouse operations, load and unload trucks,shipping and receiving, movement of material, package tracking, dock labor, andtransportation / distribution.
FedEx Ground is an equal opportunity/affirmative action employer(Minorities/Females/Disability/Veterans) committed to a diverse workforce.


FedEx Ground Warehouse Jobs : http://fedex-ground_C1iDXcljobs.joveo.com/job_306907664