QR Code Link to This Post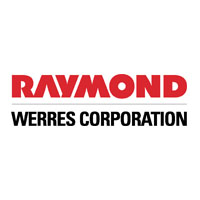 If you've got autobody or equipment painting experience, check this out!


Imagine a career where you can continue to utilize and grow your talents while experiencing freedom from micromanagement. Join the team at Werres, a stable corporation owned by Toyota, where you will have all support you need to be successful. Plus earn great pay and benefits on a stable Monday-Friday schedule.


Werres is searching for an experienced Industrial Equipment Painter to work at the shop in Frederick, MD.


If you have experience painting trucks, heavy equipment, or cars in a body shop, Werres wants to hear from you!


Some of the benefits to you:
They pay what you are worth! – Pay ranges depending on your background and skills. Paid for all hours worked (no flat rate guide!) Plus, you are evaluated annually. Compensation is based on growth and performance.
Great benefits available – Including medical dental, vision, company paid life, company paid short term disability, employee assistance program, critical illness, H.S.A, F.S.A, 401k with match, long term care, paid sick time, and paid vacation.
Monday – Friday schedule – Weekend work is voluntary. Overtime and guaranteed pay given on weekends. Paid vacation, sick and holidays.
Company stability – Been in business since 1935, acquired by Raymond/Toyota in 2016 and growing fast.
Advancement opportunities – Move up the ranks!

Don't let this opportunity pass you by! Apply now!

Responsibilities:
Effectively restore body and paint condition of customer equipment to like new condition.

Order parts and supplies, i.e. tape, paper, sandpaper and paint.

Complete daily timesheet and work orders.

Maintain service / paint booth area to ensure that it is clean, organized and hazard free.

Maintain tools in a clean manner and in good repair.

Responsible for prep activity to include grinding and primer application for forklifts and golf carts.

Keep current and up to date on all equipment changes and improvements.

Follow safety rules and ensure that hazardous waste is disposed of properly

Perform necessary repairs and/or modifications to correct or change analyzed situation

Have knowledge and skills required to do minor repairs and assist shop personnel with major repairs.

Exhibit a professional demeanor

Prepping new and used equipment.
About the Company: Since 1935, Werres Corporation has been providing material handling equipment, customized engineering systems, and forklift equipment to clients throughout Maryland, Virginia, West Virginia, Washington D.C. and the Federal Government worldwide. A Toyota Industries Corporation Group Company.

All qualified applicants will receive consideration for employment without regard to the individual's race, color, sex, national origin, religion, age, disability, genetic information, status as a military veteran or any other characteristic protected by applicable law.
Drug Free Workplace.