compensation: N/A
employment type: full-time

QR Code Link to This Post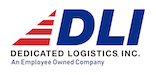 EARN $275.00/PER DAY 
Earn $275.00 PER DAY + Mileage pay + Per diem

Full Benefits. (Medical, Dental, Vision)

Flex Spending and Disability

Paid Vacation and Holidays

Mobile Hands-Free Device Reimbursement

Work Boot Reimbursement

Generous Referral Program

5 Day Work Schedule- Travel will be required

Deliver auto parts to auto dealers

Paid Training

Doubles endorsement required for position - will train. Can obtain doubles endorsement once employed with DLI.
Qualifications:
1 year experience 

No more than 3 moving violations in the past 3 years

Not cited for D.O.T. defined accident in past 1 years

No DUI/DWI in past 5 years

No careless/reckless driving citation last 5 years

No license suspension or revoke in last 5 years


Dedicated Logistics Inc.
---
Click here to Apply Online
Principals only. Recruiters, please don't contact this job poster.
do NOT contact us with unsolicited services or offers
post id: 7228497308
posted: